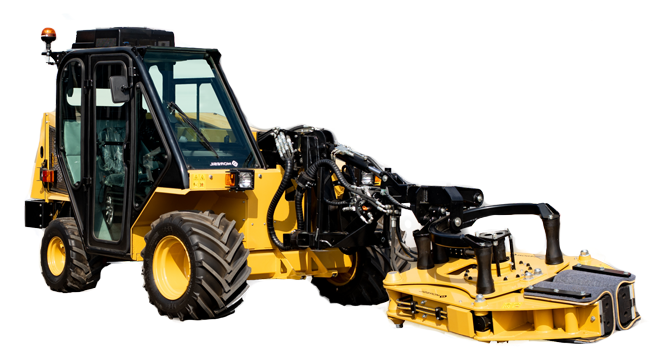 Tree shaker machine
Features the electronically operated 120 hp Deutz engine, showing strength while reducing consumption by over 30%.
It is a very versatile vehicle, as it can be fitted with different accessories in addition to the vibrator: stalk cutter, and processing and collection tank.
Thanks to its manoeuvrability and convenient joystick control, exceptional results are achieved.
With its double-cylinder vibrator, mid-engine, and variable pressure plate, it achieves an extremely high fruit knockdown rate.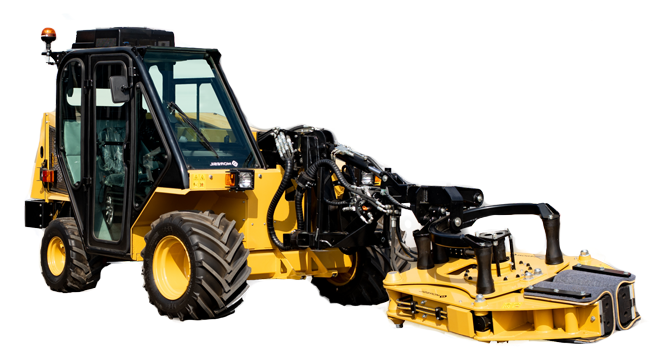 Versatility and efficiency
The Magnum buggy is a multi-purpose vehicle with high manoeuvrability, power, and knockdown rate.
Buggy Magnum
The Magnum multi-purpose vehicle has been designed to perform all necessary tasks in the harvest of olives, nuts and fruit trees (almonds, pistachio, apples…) ensuring a profitable exploitation.
The machine stands out for its great agility and manoeuvrability on the ground thanks to a hydraulic high performance and reliability based on the experience gleaned by Moresil.
It has a Deutz engine with 120 HP and hydrostatic transmission with 4 wheel drive with independent pumps for each axle.
We use hydraulic components from high reliable brands such as Danfoss, Poclain, Parker, etc.
The control panel controls easily the machine depending an the operation made. It shows information about the status of the machine and save past values to evaluate them.
The electrical system is greatly simplified because of the use of CAN Bus data transmission technology. Its high maneuverability allows to increase the job performance.
It has a telescopic arm with quick connectors to make faster the exchange of different accessories.
The Magnum multipurpose chassis is made of high strength steel.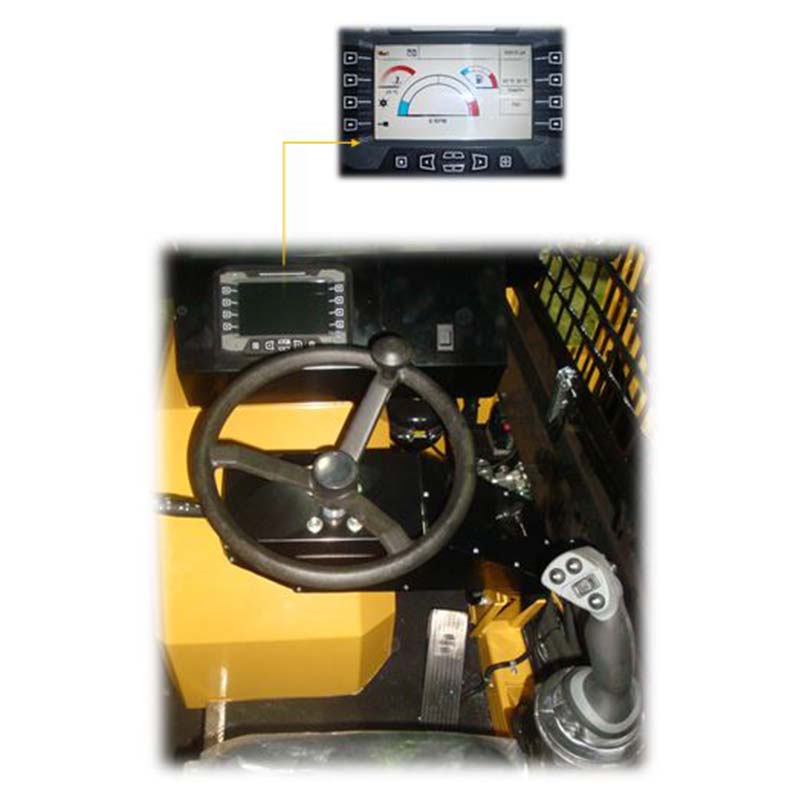 Thanks to the joystick all the movements are controlled smoothly in a comfortable way.
Different attachments can be adapted quickly to perform all the duties needed in an olive grove which guarantees the profitability of the operation.
The Magnum multi-purpose vehicle is equipped with a shaker, which can vibrate trees with trunks up to more than 50 cm in length. It has the capacity to vibrate in both directions and can vary the vibrating speed. It has maximum manoeuvrability thanks to its multiple movement adjustments.
Shaker Models
Models that adapt to different plantations:
MV200: Max opening of clamp: 400 mm.
Recommended trunk diameter: up to 200 mm.
MV350: Max opening of clamp: 500 mm.
Recommended trunk diameter: up to 350 mm.
MV500: Max opening of clamp: 700 mm.
Recommended trunk diameter: up to 500 mm.
Multi-purpose Vehicle
The Magnum vehicle is equipped with an unique electronic system which makes easier the operation control, allowing the operator to concentrate on the important harvesting tasks without worrying about technical details.
The Magnum vehicle is prepared to perform the vibration of the tree with three different models of shakers: MV-200, MV-350 and MV500.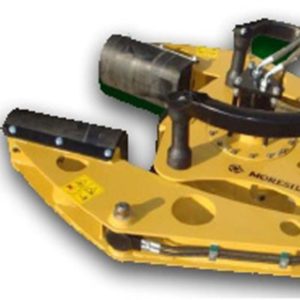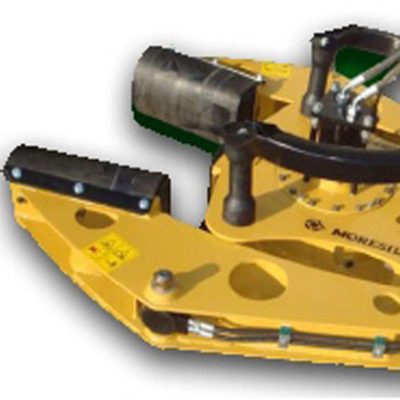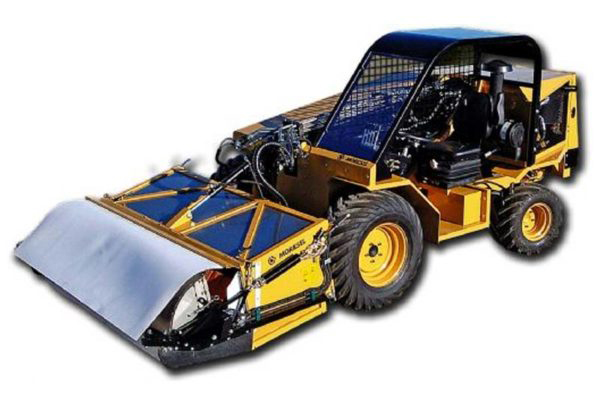 Easy and fast changing between different fittings thanks to its quick coupling system.
Magnum with sprayer tank. 800 litres capacity. One-piece manufactures with high chemical resistance. Working width: 4 m. aprox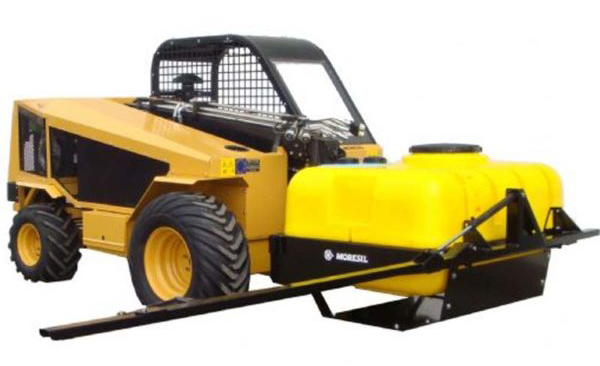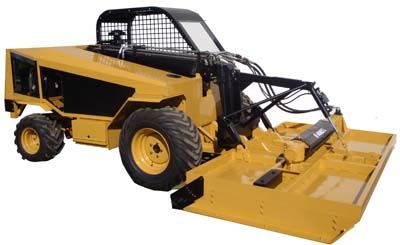 Rotary cutter DB-240 for Magnum: Working width 2,50 mts aprox. High power hydraulic group with double rotor and terrain copying roller.

A tree shaker machine can be your great ally in the harvesting of nuts, as they are designed for farms where the farmer needs to work at a higher performance, working with greater agility and maneuverability than a tractor, which with its power managed by electronic control allows you to travel the land with less fuel expenditure and facilitate the work of the farmer. They are powerful machines that take harvesting to the highest level.
Having a nuts tree shaker machine makes the work more efficient, as they are high-performance machines, easy to maneuver and will help you achieve your goals.
Almond tree shaker machine
Moresil strives to provide the customer with a model of almond tree shaker machine suitable for harvesting almonds, taking into account the conditions of the terrain where it will move and the type of fruit being worked.
Pistachio tree shaker machine
Moresil is concerned with finding solutions adapted to the farmer and working with him to meet his needs. For pistachio harvesting, we have a tree shaker machine for pistachio harvesting.