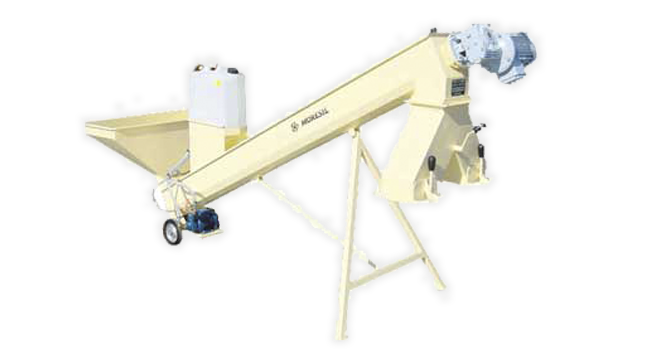 Thanks to its dimensions and shape it is prepared to receive the clean seed from the Moresil cleaner outlets.
Comprises a tank from which the treatment is applied to the seeds by means of nozzles and a worm drive mixer. 2,500 kg/h wheat output.
Thanks to its end parts, it is possible to choose between conveying the processed product to another part of the line or bagging the final product.
By means of the built-in wheel system, the seed processing machine can be inserted and removed within the cleaning line.
Your Content Goes Here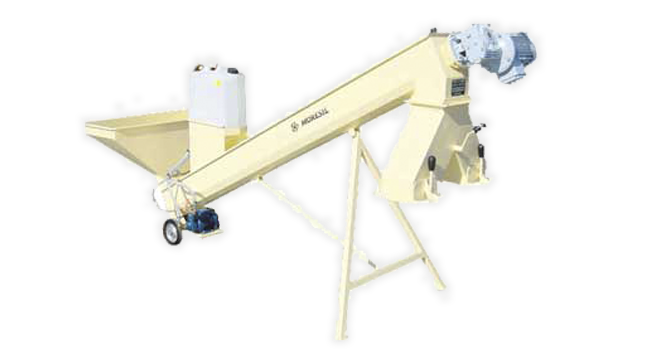 Wet processing means a choice can be made as to when and where to process seeds efficiently, with a wheat output of 2,500 kg/h.
Your Content Goes Here