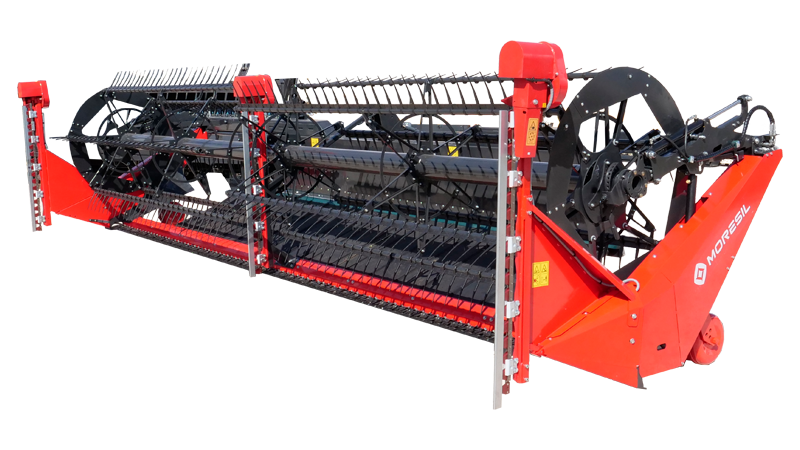 Windrower
Adapted to your needs: it can be installed on a tractor (front or rear), harvester or chopper.
It can be used in many different crops, such as: alfalfa, lentils, grass, fodder seeds, oats, chickpeas, clovers, rapeseed, cereals, wheat, and buckwheat, etc.
By offering a higher humidity harvesting feature, threshing is reduced obtaining the maximum yield from your crop.
By harvesting at the optimum moment, harvest ripening is homogenised.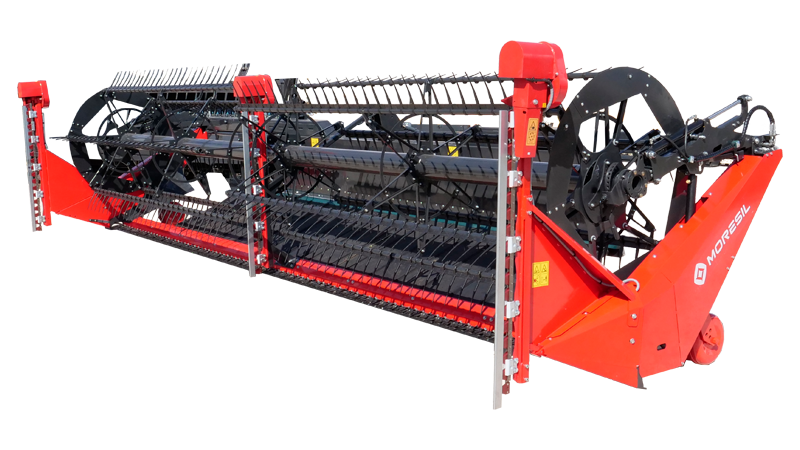 Versatility and high performance
Thanks to the multiple coupling (tractor, combine harvester and chopper) and crop options, high output can be achieved without the need for a self-propelled windrower reaper.
Advantages of the SW Windrower
Drying of the crop up to 2 times faster.
Facilitates the work of the harvester.
More homogeneous crop maduration.
Less grain losses.
Possibility of use in a multitude of crops.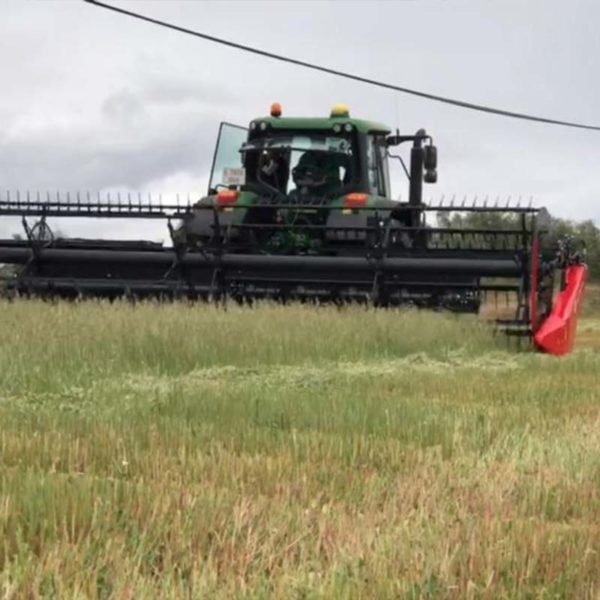 Multiple coupling options
Tractor front

(with rear hydraulic unit or front PTO)

Rear of the tractor

(in case of reversible driving position)

Combine harvester
Forage harvester
Possibility of use in a multitude of crops: grass, alfalfa, lentils, oats, clovers, chickpeas, cereals, rape, buckwheat, forage seeds… etc.
It is available in the following sizes:
SW

450 (4,50 m).

SW

650

(6,50 m).

SW

700

(7 m).

SW

750

(7,50 m).
How it works
Swath at both ends or only on one side, by shifting and reversing the direction of rotation of the Tapes.
It has download speed control.
Hydraulic drive of all elements including the cutting blade group.
High performance reel with adjustable position from the cabin.
Optional vertical blades for rapeseed harvesting, side and central.
Copy and float system on the ground.
Equipped with wheels at the ends.
Outlets for large-sized material, suitable for high rapeseed.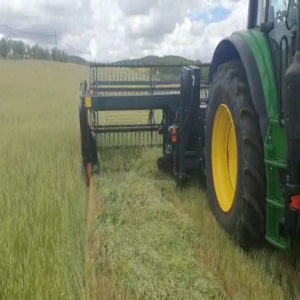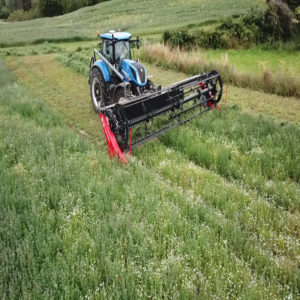 Optional elements
Sliding belts.
Rear hydraulic control unit.
Vertical knives
Auger.
Double cutting box.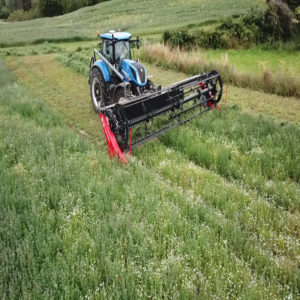 There are many advantages that we can obtain with a windrower, which cuts the crop and swaths it in rows on the ground in the field. Among its benefits of use, it makes drying faster and easier, making it possible to bring forward the harvest, getting the product to ripen more uniformly and favoring the work of the combine harvester.
Relying on the most important technological advances, Moresil has developed and manufactured top quality swathers, which can be adapted to combine harvesters or tractors, and which meet with precision and satisfaction the needs of its customers.